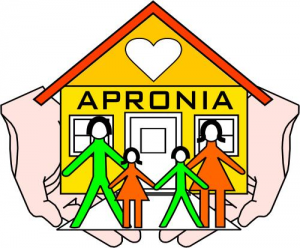 On December 6th of this year Apronia-Peru celebrated in the enjoyment 20 years of the creation of the association.
The growth and the modernization of the companies continue. The projects plan a new laboratory (ices, cake stores) for Gustitos. In Easter, close to the laboratory, should open a new "Tea room" on the balcony overhanging the river, where was the children's first home which must be moved because of safety.
The number of the reservations to the Estancia Bello Horizonte increases.
Apronia Pérou is in the front of a difficult task: get ready for a period when the financial support coming from Switzerland will decrease drastically.
The ambassador of Switzerland in Peru comes to inaugurate " The youth hostel " to Bello Horizonte who is  partially financed by Switzerland.
ASSOCIATION
March 24th took place the annual general assembly of Apronia Pérou. The current director, Jennifer , was reelected. Our Congratulations !
General assembly of Apronia Switzerland : wednesday 10.5.2017, at 18: 45, in the MONTREUX JAZZ CAFE  Geneva Aeroport
Documents : convocation-oj AG 17 PV – AG – Apronia 21 mai 2016

The members who would not have received this summons by email are insistently asked to let it to us know without fault.
The donors or other friends of Apronia who wish to become member of the association are asked to make the request through the website or by post before the assembly of May 10th, Thank you